WE WANT TO WELCOME YOU TO OUR FREE IMPLANT SEMINARS
Dental implants can truly be a life-changing procedure: allowing a fuller jaw giving a more youthful appearance, better oral and nutritional health, and more confidence in your smile and in your overall life!
Are money and time preventing you from starting your dental implant procedure? Then we would love for you to enroll in our Free Implant Seminar where we can help you save on both.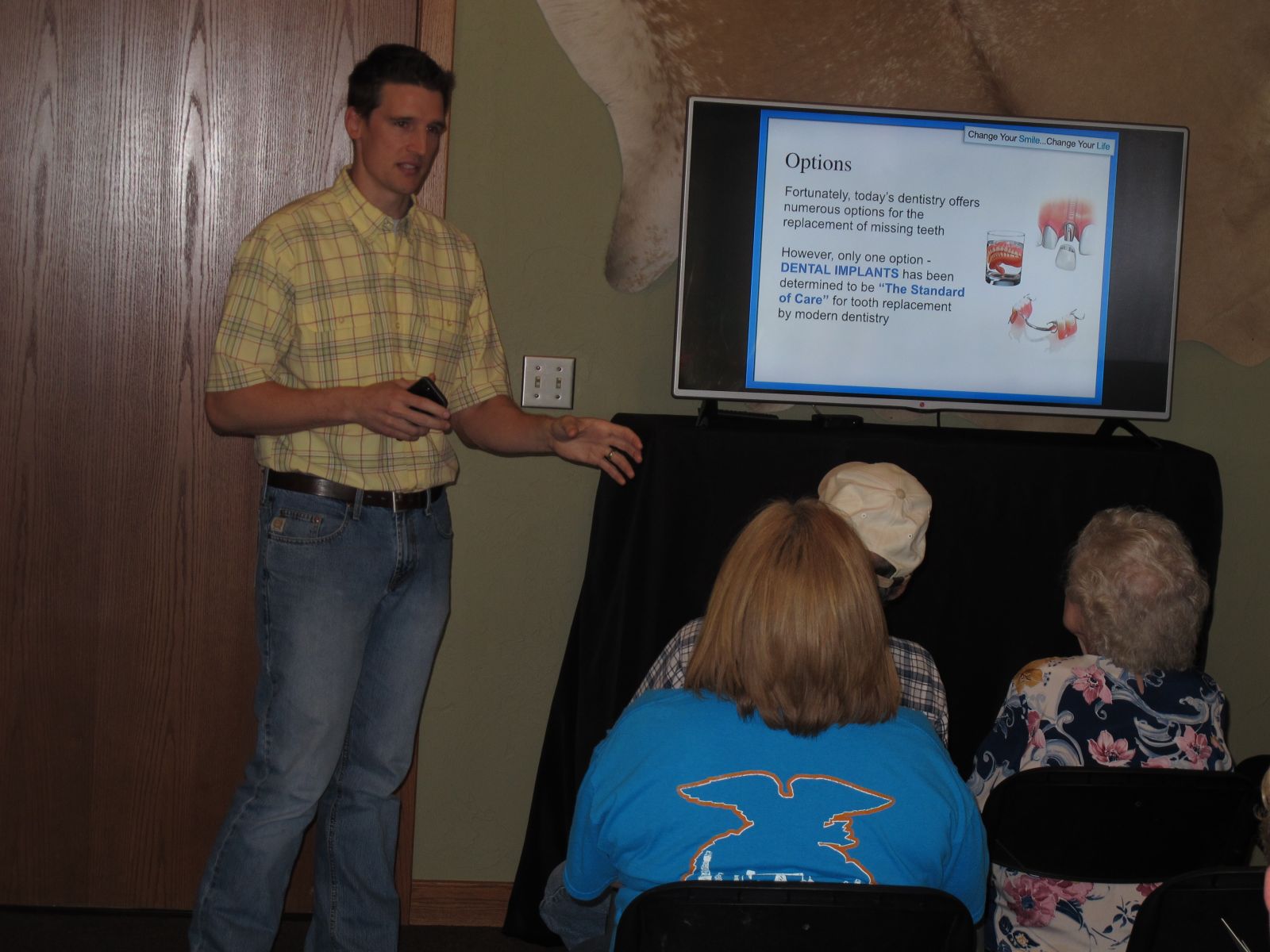 By simply registering and attending this Implant Seminar you will qualify for $1000 OFF A DENTAL IMPLANT.
You will also receive Dr. Hookoms' comprehensive book, "Changing Lives One Smile at a Time".
Snacks and drinks will also be provided!
Our goal is to ensure you are educated on ALL your options as well as the costs of each option. From dentures to full mouth dental implant reconstruction, we will go over the pros and cons of each and how they can better your nutrition, overall health, and confidence in life!